MUSEUM SHOP
Publications of the Museum of Caricature are available:
- at the Museum of Caricature kiosk, Kozia 11, Warsaw
- mail or telephone orders:
This email address is being protected from spambots. You need JavaScript enabled to view it.
+48 22 827 88 95,
- on the bęc zmiana publishers website (recent publications)
sklep.beczmiana.pl
The series of monographs "SYLWETKI" (Silouettes) will present the work of caricaturists, whose artistic activity went beyond this one field or - in the case of some - drawn satire was a margin of this activity, nevertheless presenting the highest level of satirical and humorous realisations. The heroes of "Silhouettes", apart from caricature, were involved in illustration, graphic design (book graphics, posters), stage design, exhibition design, art criticism or history and theory of art, including caricature, and finally fiction. Synthetic biographies and critical analyses of works will be accompanied by a rich selection of visual material and archives, much of it published for the first time. The aim of the series is to recall the work of leading Polish satirical cartoonists, while drawing attention to their multidisciplinary nature.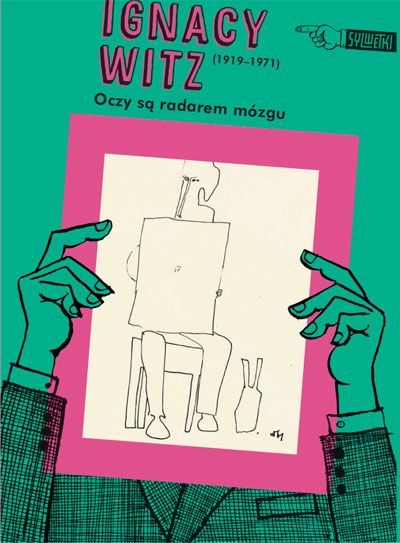 IGNACY WITZ (1919–1971). OCZY SĄ RADAREM MÓZGU
IGNACY WITZ (1919–19710. EYES ARE THE BRAIN'S RADAR
I volume in the series  "Silouettes" (Sylwetki)
author / editor: Karolina Prymlewicz
illustrations in colour and black and white
text in Polish
format: 24 x 17,5 cm
paperback
160 pages
published by Muzeum Karykatury 
Warszawa 2020
ISBN: 978-83-87994-33-4
price: 49 PLN